The puzzle is my signature jigsaw puzzle "Turtleteaser" by the contemporary New England artist Heidi M Drake.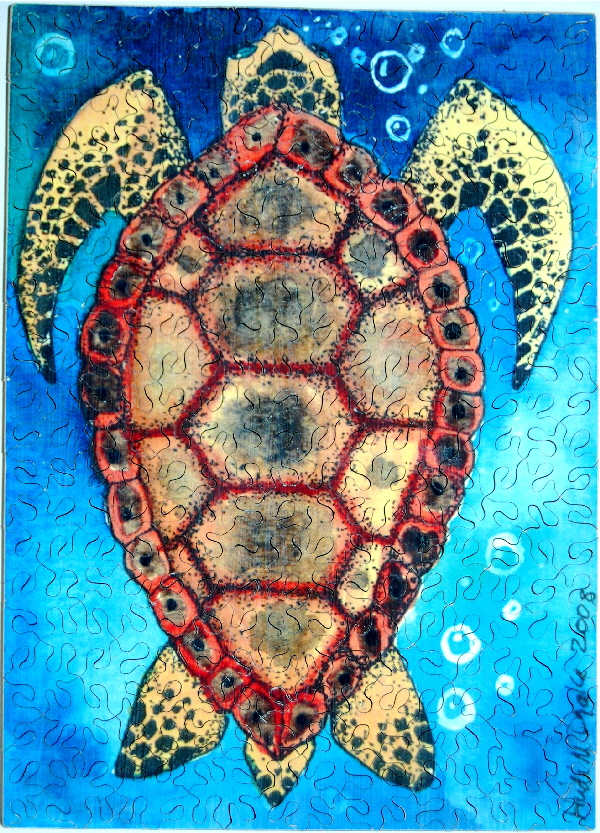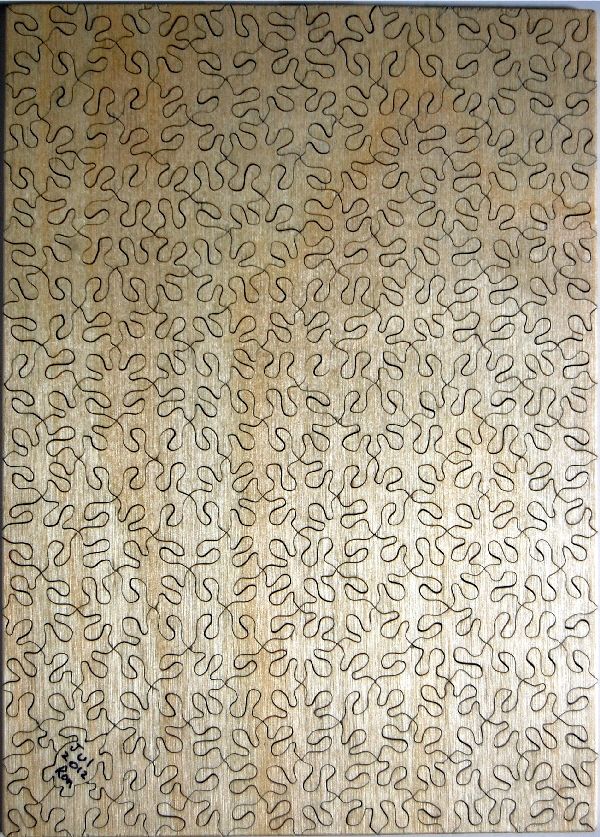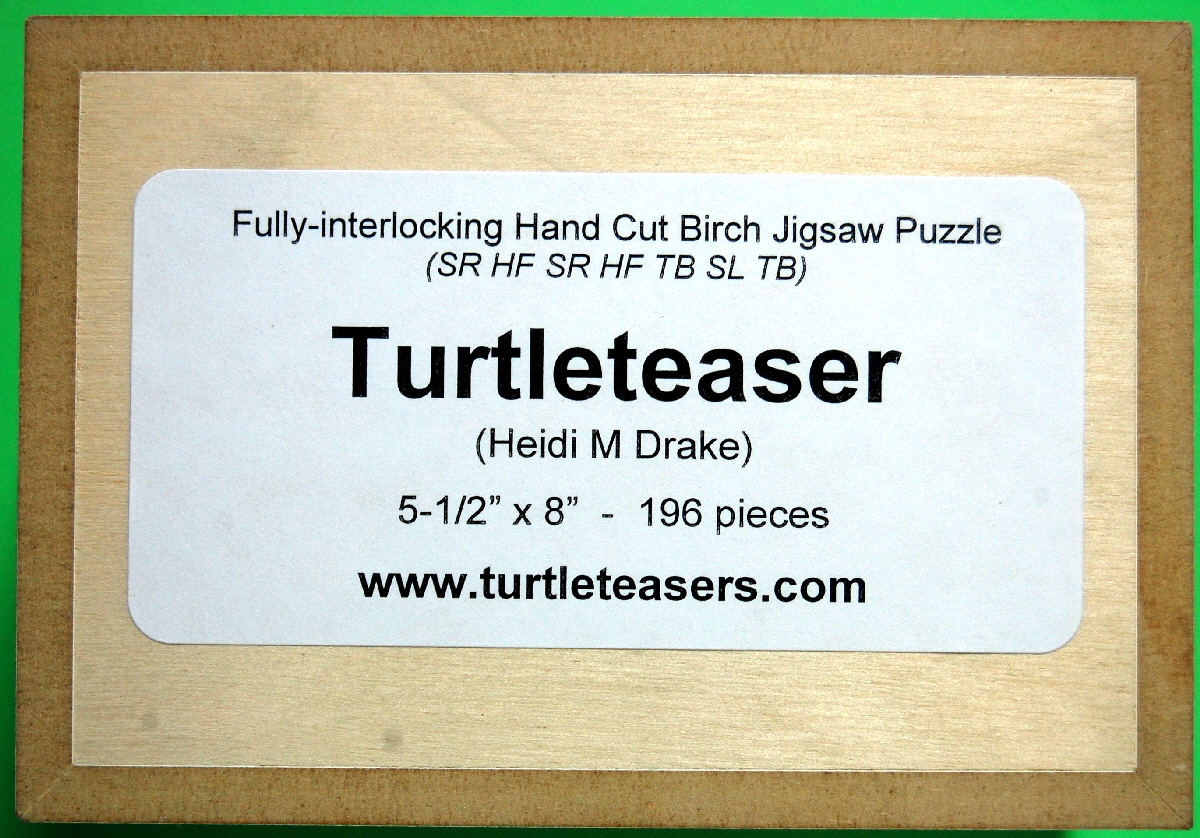 The label affixed to the bottom of the box describes the puzzle inside, and contains the cryptic message (SR HF SR HF TB SL TB) which reminds you of the instructions for opening the box (Shell Right, Head Forward, Shell Right, Head Forward, Tail Back, Shell Left, Tail Back).
To Purchase this Puzzle
If you would like to purchase this puzzle, please send an email to sales@turtleteasers.com and I will reply with a PayPal invoice.
If you prefer to pay in another manner, mention this in your email and I will correspond with you to arrange the details.